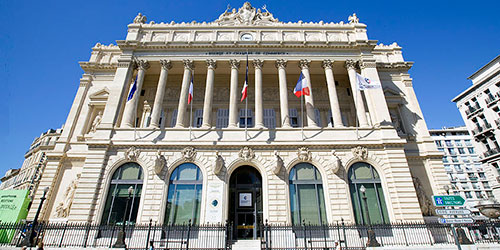 © Photo CCIMP François Jonniaux
The RIPE 76 Dinner is sponsored by: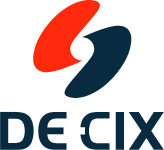 DJ sponsored by: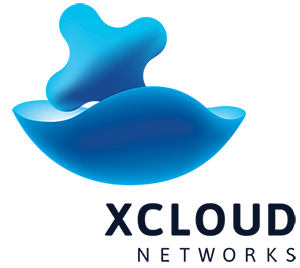 The RIPE Dinner is now booked to full capacity. You can still express your interest in attending the dinner by sending an email to meeting [at] ripe [dot] net. We will then let you know if space becomes available.
The Stock Exchange Palace is located in the heart of the historical centre and it is one of the most important landmarks in Marseille. The building houses the headquarters of the Chamber of Commerce and Industry of Marseille-Provence.
After dinner, we will keep the music low in the dining hall for casual chatting. You can join the party in the first floor if you prefer to dance the night away to the musical stylings of our DJ.
Buses:
Buses will pick up guests from the street entrance of the Palais du Pharo at 19:45. Return buses will operate every 30 minutes from 23:00 to 02:00.
The ride is about 10-minutes long.
Walk:
The venue is 20 minutes' walk from the Palais du Pharo.